One Father's Legacy is a quest that begins in Zulfikar Fortress.  The quest originates with an NPC named Dalmuri.  He is located near the Trade Broker.
Quest Objectives
Dalmuri wants you to find the missing chapters of his book.  These missing chapters are found in Khanovar Front, after completing various quest objectives.  Once you have collected all of the chapters, you will return to Dalmuri in Zulfikar Fortress, for the final turn-in.
Chapters to Find:
Chapter 2, Chapter 4, Chapter 5, Chapter 8, Chapter 10
Quest Walk-Through
Click on the images to view their full size.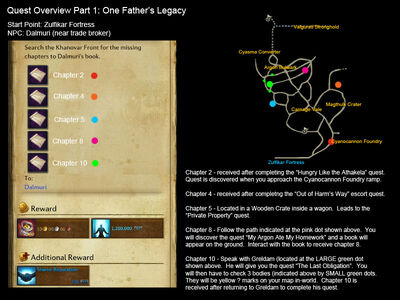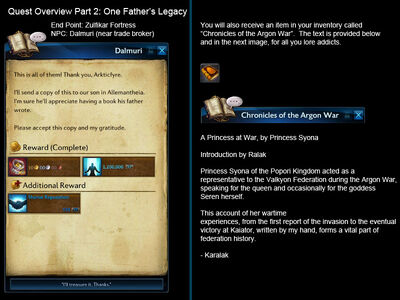 Completed Quest Lore